V-Grip Tire Racks provide a flexible and economical tire storage system. Tire Racks are available in various heights in either a stationary or mobile configuration. Support beams provide a rigid 3-point connection to V-Grip upright post and are adjustable on 11/2" centers to accommodate a variety of tire sizes.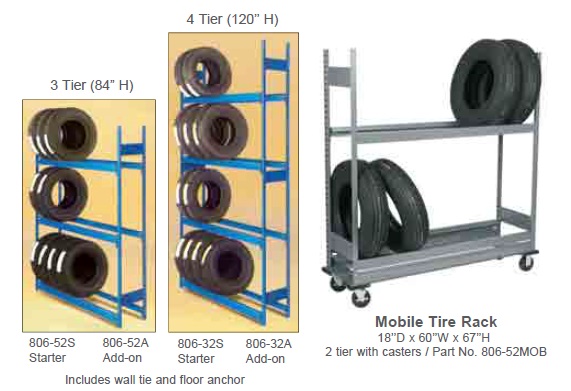 Tire racks
Racks assemble quickly and adjust with a minimum number of tools
Beams adjust up or down on 11/2'' centers
Brackets furnished for back-to-back or against the wall use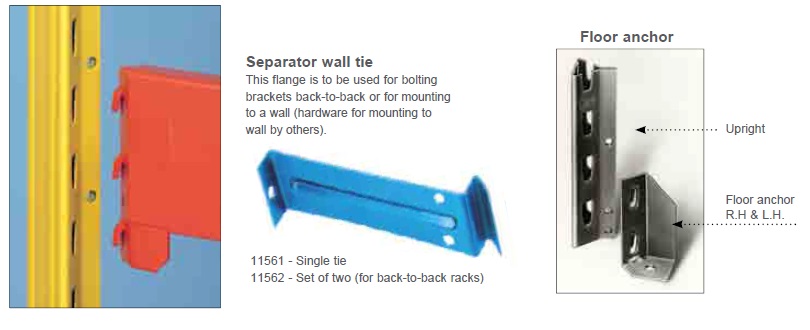 Racks hold 7 to 10 tires. Each level 15''D x 60''W All equipment assembles as shown, with cross beams locking into uprights. Beams are adjustable on 11/2" centers. All tire racks are furnished with brackets which may be used to anchor to wall or back-to-back. Floor anchors are provided for all starter and add-on units.