New Pallet Rack and Installation crews in all states. Please request a free quote for your Pallet Rack Installation.
Pallet Rack Shelving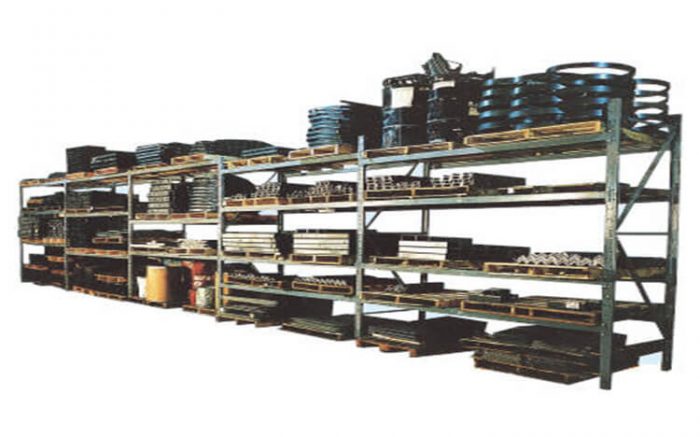 We sell new Wireway Husky Pallet Rack that is designed in accordance with AISC and RMI Standards. We can come to your facility and map out your pallet rack project from start to finish. With installation crews in all major parts of the country, we can install your pallet rack project on time and on-budget. The Husky line of pallet rack features brands synonymous with quality in the pallet rack industry for more than 30 years. Uprights are available in both 3″x1-5/8″ and 3″x3″ posts with heights up to 30′.
Upright Frames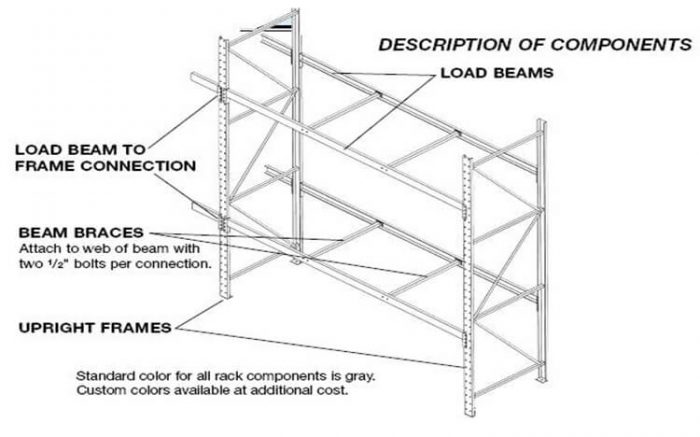 Rigid, all-welded uprights provide storage capacity up to 52,200 lbs. per frame. Select the height of upright frames according to existing ceiling heights, sprinkler systems, and forklift limitations. Frame depth is determined by the length of the pallet: Standard pallet overhang is 3″ front and back. The stated capacity of upright frames is based on a maximum vertical beam spacing of 60″. A vertical beam spacing of less than 60″ will result in the same stated capacity. The vertical beam spacing includes the distance from the floor to the top of the lowest pair of load beams. If a vertical beam spacing greater than 60″ is required, contact your MECO OMAHA representative to determine upright frame capacity. Frames are punched on 4″ centers for maximum beam adjustability.
Load Beams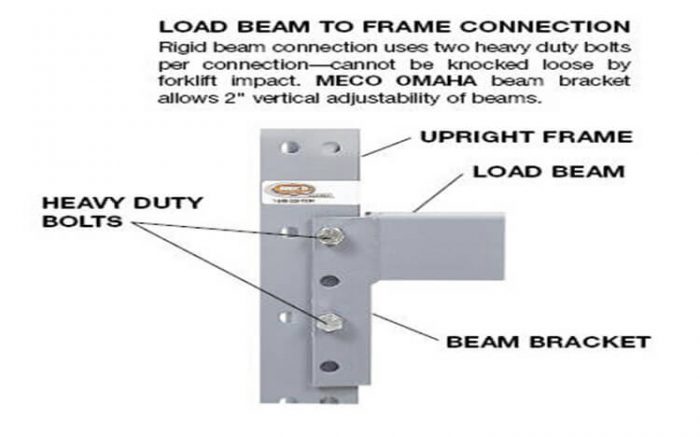 Special bracket allows 2″ adjustability up and down the frame. When selecting the appropriate beam length, add a minimum of 10″ to two pallet widths or 14″ to three pallet widths. Additional spacing may be required for pallets with excessive load overhang. Using the Load Beam Table of Capacity, select the pair of beams of the proper length and capacity making sure not to overload the beams. NOTE: Capacities are based on a uniformly distributed load over a pair of beams and are in accordance with AISC and RMI Standards. Deflection does not exceed 1/180 of the beam length. Load beams and related beam braces are sold as an integral unit.
---
Structural Rack Accessories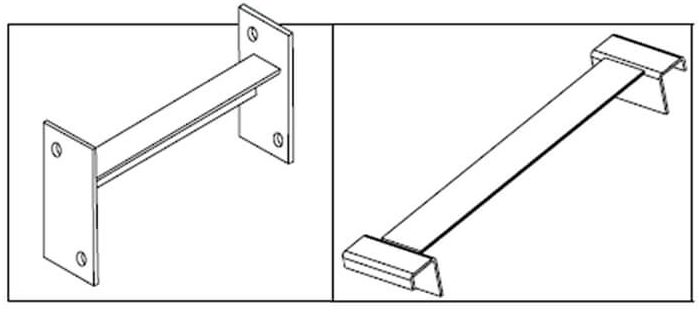 Wall Ties and Row Spaces
Permit linking a row of racks to either the wall or back to back row of racks. Maintain spacing while providing additional stability to the system.
Pallet Supports
Prevent undersized loads from falling through the beams, support week pallets or serve as deck support. Both drop in and bolted models are available
---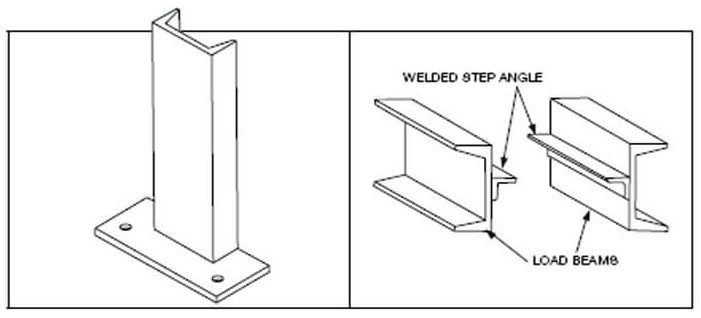 Structural Post Protectors
Provide extra protection from forklift abuse in the lower frame areas.
Load Beans with step angle
Permit a custom deck to be placed in the pallet rack system for added veracity. Steps angle is factory welded to the inside of the load beam at custom heights to meet individual requirements.
---
Drive-in-drive-thru structural pallet rack the most efficient method to store large quantities of similar pallet loads
MECO OMAHA Drive-in Rack installation.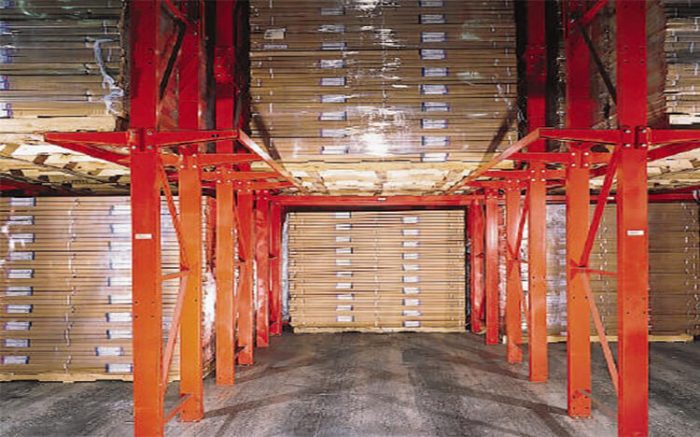 Custom-designed for high density storage and efficient handling.
Satisfy your high density bulk storage requirements with a drivein/ drive-thru system from MECO OMAHA. Drive-in systems allow forklift entry from one direction only—ideal for a first in/last out inventory system. Drive-thru systems allow the forklift to enter the rack from either the front or rear and move pallets completely through the structure. This system works best in a first in/first out system. Both drive-in and drive-thru racks reduce the need for conventional aisle space and maximize warehouse utilization.
MECO OMAHA drive-in/drive-thru racks are custom designed to fit your specific storage application. Upright frames, pallet support beams and cross ties are fabricated from structural channel providing optimum strength and durability. Upright frames are punched on 4″ centers, special bracket allows 2″ vertical adjustability of rail supports. Structural angle load rails are mounted to rail supports by a special bracket eliminating screws or bolts on the rail surface— pallets cannot be damaged by obstructions. All connections are accomplished with plated, heavy duty bolts and nuts—cannot be dislodged by forklift impact; installation is fast and easy with no special tools required. Contact your MECO OMAHA representative for custom-designed drive-in or drive-thru rack systems. MECO OMAHA sells drive-in/drive-thru structural pallet rack to approved dealers only.