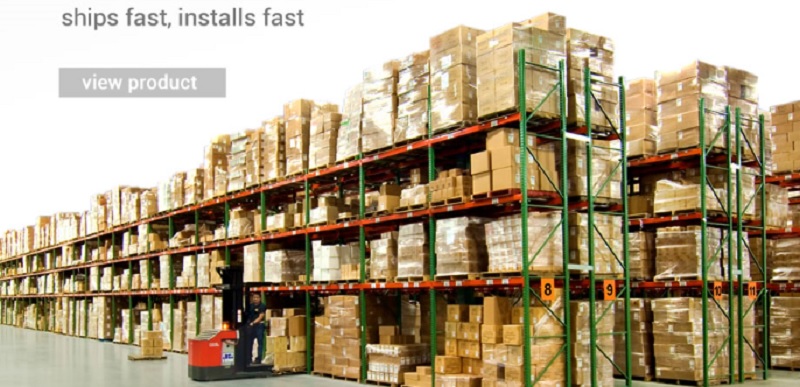 Industrial Shelving USA specializes in Husky Rack, Wire Pallet Rack, Meco Pallet Rack, and Bluff Steel Rack shelving systems for companies in Wallace, NC, the entire state of North Carolina, and throughout the United States. We can custom design any of these brands' industrial and warehouse pallet racking storage systems to fit your business no matter what industry you're in or the size of your business. We only carry name brand pallet racking systems that are made by manufacturers who have decades of experience in the pallet racking and cantilever industry and whose names are synonymous with American-made quality you can trust. Plus, everything we carry is designed and manufactured in accordance with AISC and RMI Standards.


Warehouse & Industrial Pallet Racks Intalled Anywhere in the US
We have industrial and warehouse pallet racking system installation crews all over the United States and can provide installation services nationwide. We can have a representative visit your facility to design and make recommendations for your pallet racking project. Upright frames and beams for all pallet systems are determined by our engineers based on the total weight and size of your products.
We can customize and install all types of industrial pallet racks, including:
Teardrop Racks
Structural Racks
Pushback Racks
Drive-In Racks
Carton Flow Racks
Keg Flow Racks
And more
With installation crews in all major parts of the country, we can install your pallet racking project on time and on budget. Contact us today to learn more about these or our other heavy-duty shelving solutions, including cantilever racks and metal lockers, for your office or warehouse.