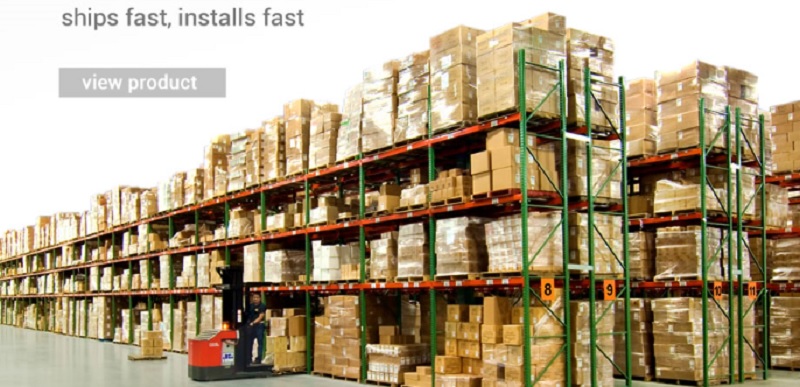 Our complete line of Husky Pallet Rack is superior in quality, cost effective, and synonymous with high quality in the pallet rack industry for more than 49 years. Uprights are available in both 3 in. x 1-5/8 in. posts, and in 3 in. x 3 in. posts with heights up to 46 ft. INVINCIBLE RACK uses the most common beam attachment in the rack industry. Two teardrop punches, side by side on 2 inch centers. Beams are adjustable every 2 inches.
The teardrop pattern is an industry standard and accepts most teardrop style beams. Beams feature the patented Bowlock safety clip. Bowlock cannot be sprung or removed without first removing the beam and requires no special tools. Standard colors are green uprights with orange beams.
Invincible Rack exceeds OSHA requirements for safety and function.
Beam capacities up to 20,000 lbs with lengths from 44 in. to 168 in.
Upright frame heights from 6 to 46 ft, un-spliced.
Upright frame depths from 24 to 72 inches.
Special capacities and sizes as well as modifications for seismic rated pallet rack are available on request.
Double post and reinforced frames are available for special applications.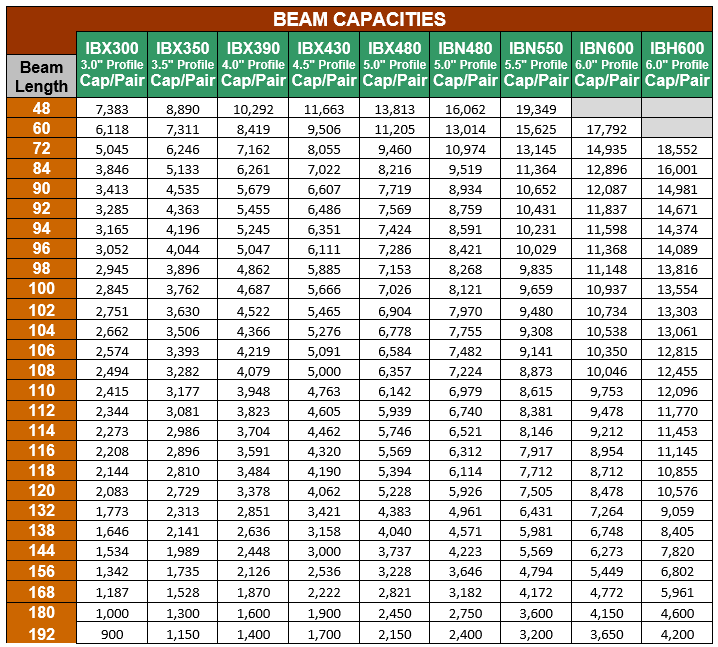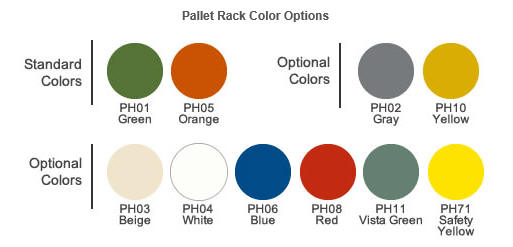 Color Options Available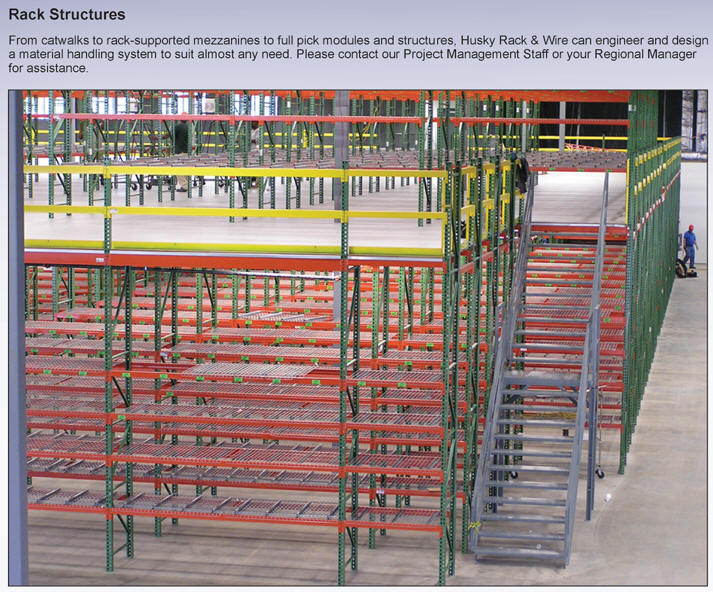 Rack structures
From cat walks to rack supported mezzanines to full pick modules and structures, husky rack and wire in engineering and design a material handling system to sue almost any need. Please contact us for a detailed quote.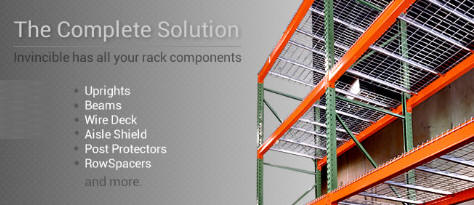 Which Husky Rack and Wire product do you need?
We strive for the best quality products in the marketplace, and give competitive prices.