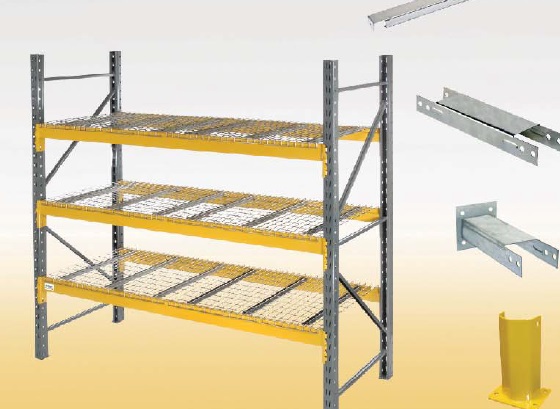 The Lynx Rack Double Slotted Post on 3 inch centers provides quick, easy vertical adjustment of beams. The integral safety catch automatically locks into place when the beam is properly seated.
Lynx Rack exceeds OSHA requirements for safety and function.
Beam capacities up to 20,000 lbs with lengths from 44″ to 168″
Upright frame heights beginning at 6 ft, for custom heights please inquire with sales.
Upright frame depths from 24 to 72 inches.
Special capacities and sizes as well as modifications for seismic rated pallet rack are available on request.
Double post and reinforced frames are available for special applications.