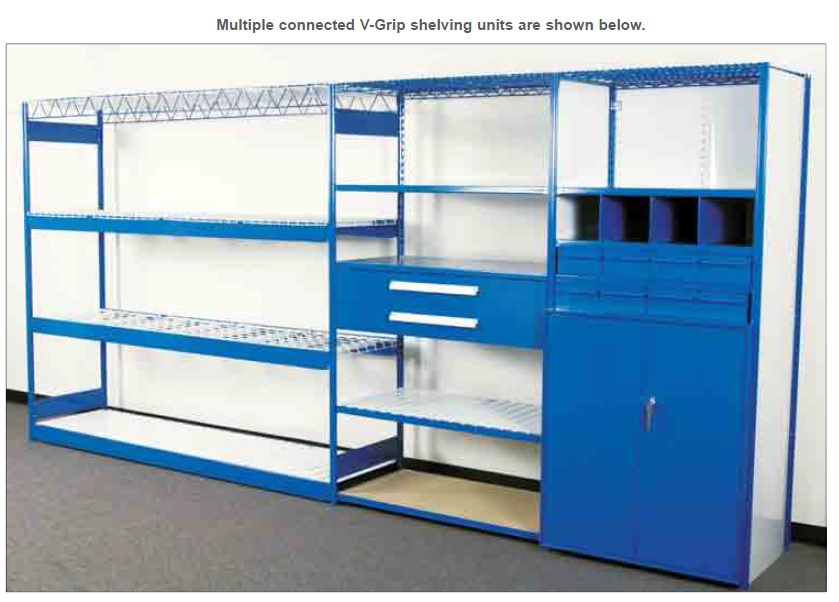 V-Grip™ Shelving
At the heart of Equipto's engineered space solutions is V-Grip, an industrial shelving system design that is unmatched in structural integrity and provides the industry's broadest selection of accessory components to meet virtually any application.
V-Grip upright posts have an exclusive triangular design that maximizes load-bearing capability while providing a smooth front surface without unsightly holes or hardware.
Combine V-Grip components to meet specific applications:
Heavy duty steel shelves
Wire shelves for better flow of light and air
Versa rack shelf beams accommodate wood, wire or steel shelves
Modular drawers in 48 different sizes with a capacity of 200 or 400 lbs.
Use full or partial height dividers to create custom storage bins
Bulk rack options including solid or wire shelves with spans up to 8 feet and capacities up to 3400 lbs. per level
Reflective white back and end panels
Consult Equipto Inside Sales if you are in a seismic zone
The Versatility of the V-Grip™ Upright Post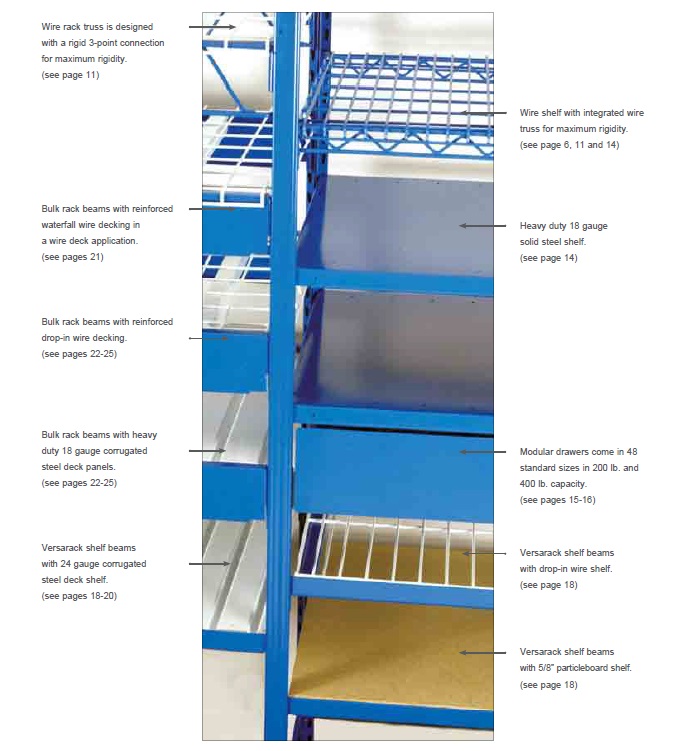 V-Griptm Shelving features the most efficient fastening principle known:
Corner shelf reinforcements with extruded studs insert easily into tapered slots in uprights. Shelf corner drops firmly over corner
reinforcement and seats itself. Four-way, crossed tension minimizes deflection, and imparts superior strength and rigidity to the unit.