Series 4000 Standard Heavy Duty Cantilever Rack Uprights FOR YOUR NORMAL HEAVY DUTY INDUSTRIAL STORAGE REQUIREMENTS
A MECO OMAHA rack system can be specifically designed to meet your individual requirements. MECO OMAHA representatives will work with you to develop the most feasible and economical rack system for your special situation.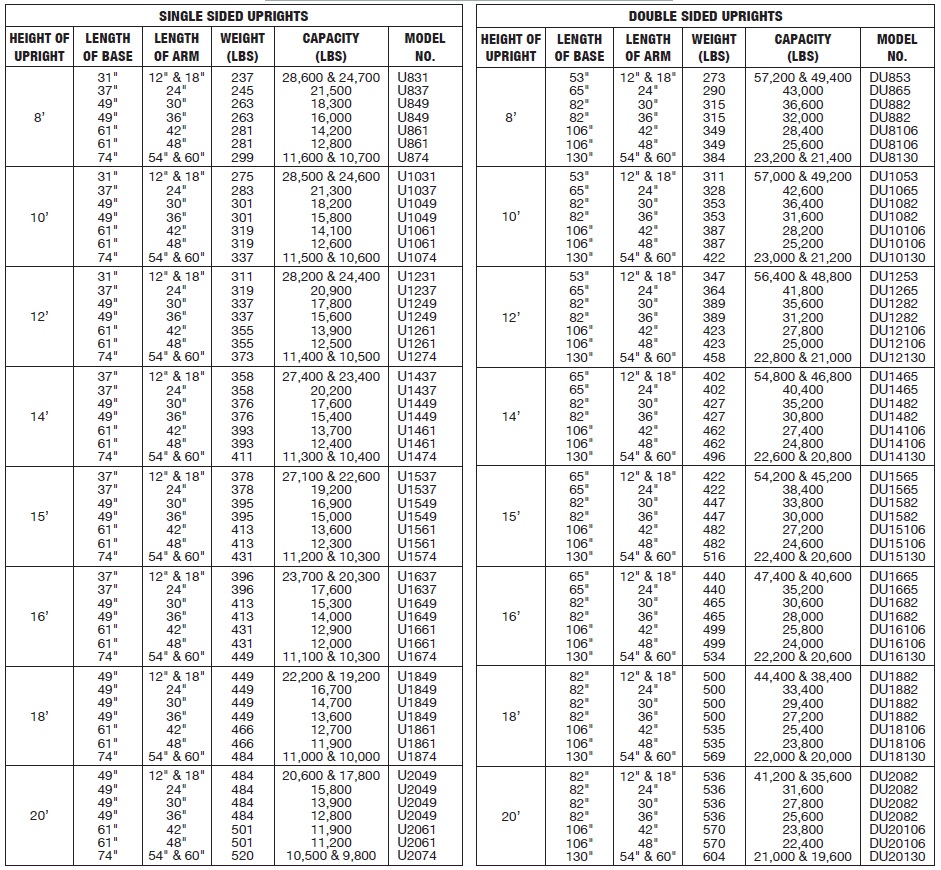 ARMS can be used on SERIES 3000, SERIES 4000 or SERIES 5000 uprights only. Capacities are based on an evenly distributed load. Note that arm lips are not intended to bear any portion of the load.

STRAIGHT ARMS through 48″ long have a minimum pitch of 3/8″ per foot to compensate for deflection. 54″ and 60″ arms have a minimum pitch of 5/8″ per foot. INCLINED ARMS have a pitch of 20 degrees or approximately 4.36″ per foot.