Equipto Iron Grip® features the strongest, most resourceful system.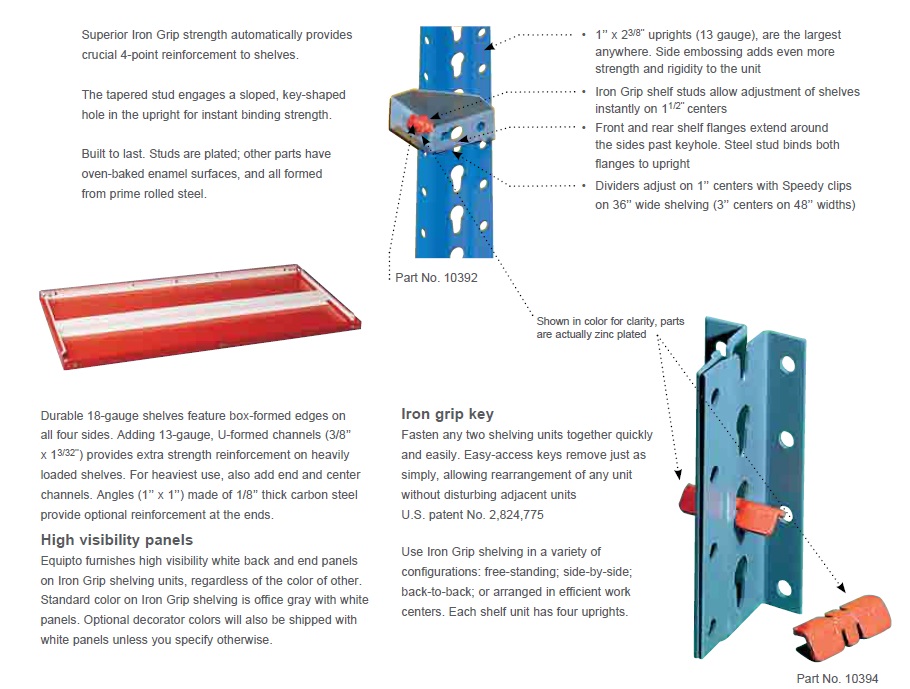 Independent unit concept is engineered for strength, and is infinitely adjustable for custom fitting to your specific needs.
Add drawers, dividers, bin fronts, bases or doors for your specific applications
The largest upright anywhere, with a heavy gauge stud in each shelf corner which locks a double thickness of metal together
Stud grip increases as additional weight is added to shelf
Heights: Iron Grip shelving units come in 84" height, 38 -5/8'', 43-1/8'', 60", 72", 96", 120" and 180" high units are also available. Any other heights by special order. Specify desired height; we'll provide a prompt quotation. PLEASE NOTE: This shelving is not interchangeable with V-Grip.