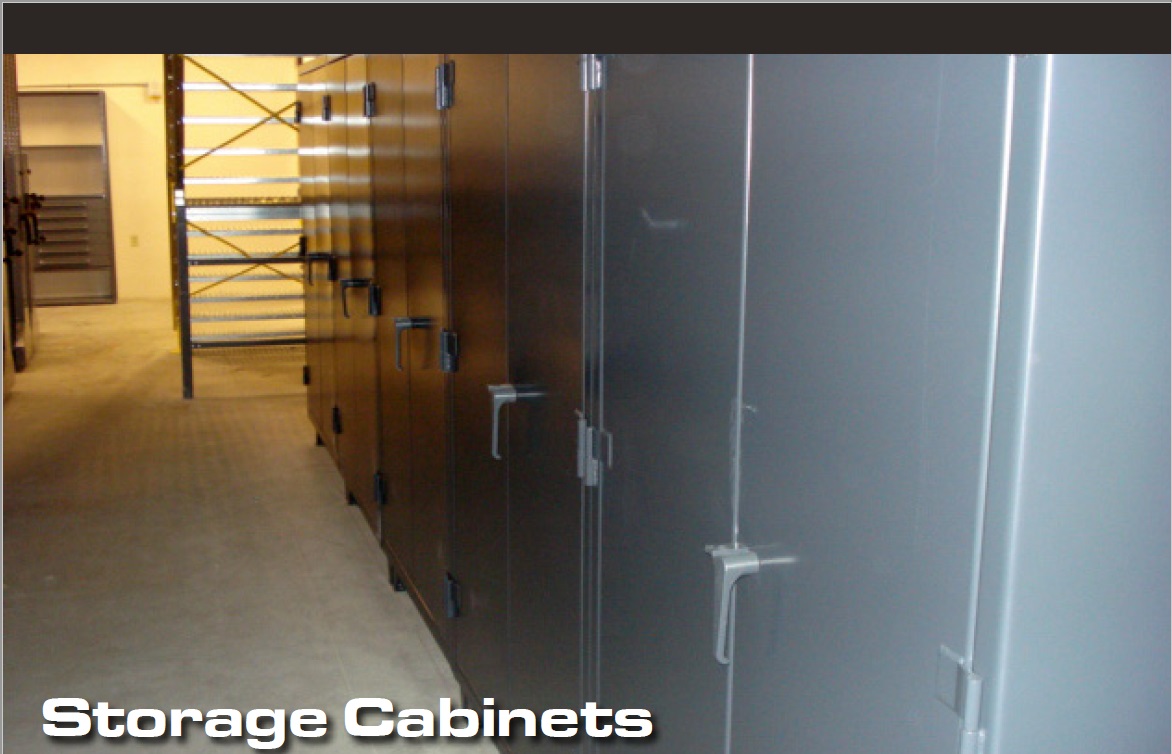 EQUIPTO workcenters offer space saving solutions for any workshop or storage space. Specializing in steel mezzanines, modular cabinets, industrial storage racks and containers. Engineered Storage Solutions for military units and bases with significant equipment, parts, documents and tools storage needs. EQUIPTO solutions include products for CONNEX and other mobile storage containers.
Storage Cabinets Protect your personnel and your business
Galvanized steel shelves and leveling legs
Support up to 350 lbs.
Internal and external welded construction
18 gauge steel reinforced double wall panel construction
 2" raised leakproof sill
2" vent with fire baffle and cap
 Ground connection
Lead-free high gloss baked on powder finish
3 point key lock doors
Meet OSHA and NFPA code 30 specifications
Self-closing models meet UFC 79
Equipto storage cabinets feature a rugged construction and attractive design that make them perfect for any environment from shop to office. Choose from desk, counter and full height configurations to fit your exact requirement. Cabinets are shipped knocked down, assembly required.
---
Please select from a category below:
We strive for the best quality products in the marketplace, and give competitive prices.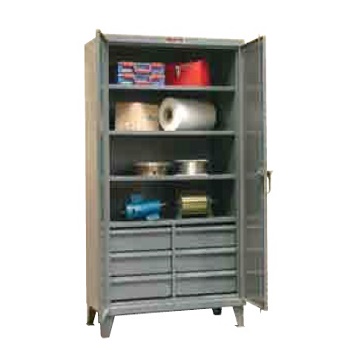 Armadillo Cabinet Line
Equipto's Industrial Cabinet Line provides you with the ultimate in Heavy Duty 12 Gauge Cabinets. All Armadillo cabinets are Armadillo dark gray in color.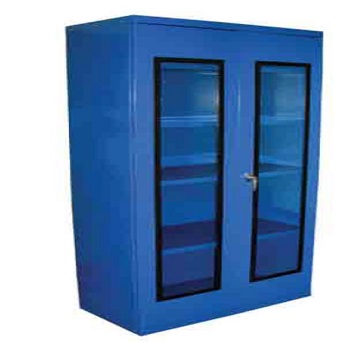 Quick-View Storage Cabinets
Equipto Quick-View Cabinets are designed for both easy visibility and security of personal belongings, books, files, equipment supplies parts, etc. Clean styling and durable.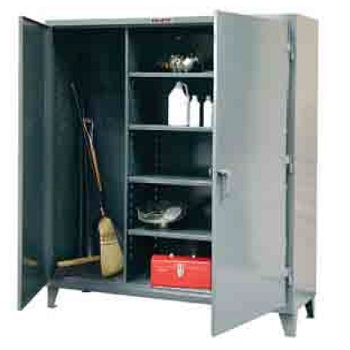 Mobile Computer Cabinet
Equipto Mobile Computer Cabinets are designed to provide maximum protection for computer equipment from dust, metal shards and other debris. The locking, mobile cabinet keeps your…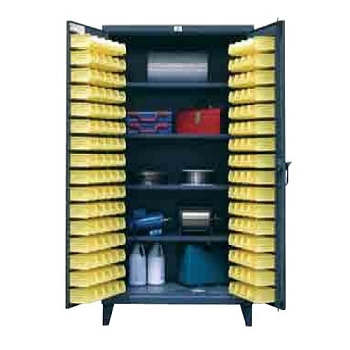 Bin Cabinets
Heavy Duty, 12 gauge Steel, all welded design, specifically for industrial applications. 4 Shelf Bin Cabinet with adjustable shelves With the introduction of Bin Storage to our Shelving.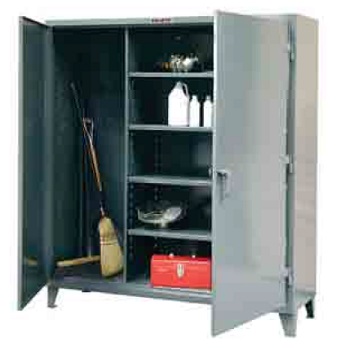 Janitorial Broom Side Closet
Store those housekeeping and items with long handles out of the way. Also store any other materials like cleaners, brushes, or tool chests on the adjustable shelves of the other side.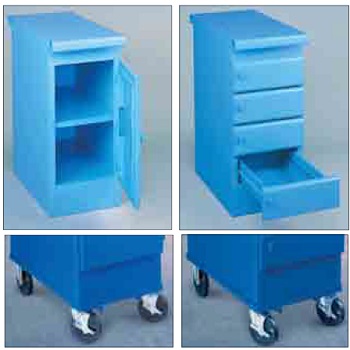 Bench Cabinets
Rugged bench cabi nets are available in 15", 211/2" and 30" widths and provide convenient workspace and storage for tools and parts. Choose between mobile and stationary configurations as well as a variety of tops to suit your application.
Featured Brands
We Also Carry The Largest Producers In The Country