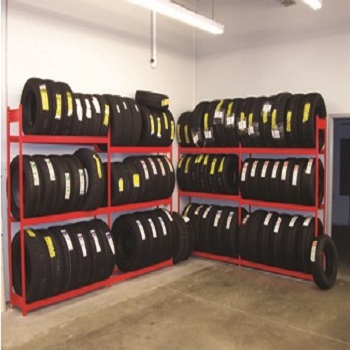 Engineered Storage Solutions for parts departments, service departments, and office storage solutions. Workbenches for service bays and training facilities. We have worked with dealers from all major US and Foreign automobile manufacturers.
Parts Storage Rooms
V-Grip™ shelving optimizes part storage with drawers, steel/wire shelves, reflective white side/back panels and bulk rack components.
Service Counters
Service counters and workcenters are perfect for automotive office areas and come in a wide variety of sizes and colors. Include reel holders and lift controls to fully integrate your service tech's workspace.
Retail Displays
V-Grip™ wire shelving and fixture components are perfect for dealer clothing and merchandise display areas.
Modular Mezzanines
Increase storage with a Modular Mezzanine and take advantage of unused Airspace and double your parts department's storage potential.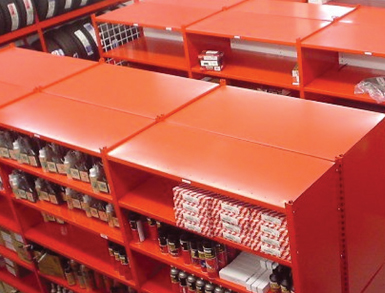 Specialty Storage
EQUIPTO has numerous specialty parts storage systems designed to meet your needs for every application. Store everything from mufflers to bumpers, or exhaust systems, with ease and accessibility.